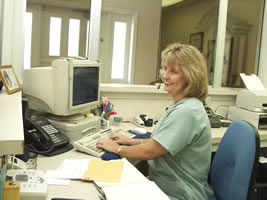 Each patient is given individualized attention. Please call the office to complete your registration prior to your appointment, as the more information we have the better we can serve you. Treatment times range from 1-3 hours and may involve more than one visit depending on the diagnosis, tooth, and type of restoration.
Daily emergency slots are available, but may fill up early in the day. A consultation appointment is suggested for patients needing an earlier appointment or where the diagnosis is uncertain.
Cell phones are not permitted in the treatment areas so please plan accordingly. If you cannot meet your scheduled appointment time, please be considerate of others and notify our office as early as possible to allow someone else to receive treatment.