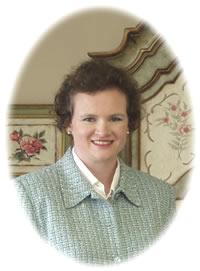 Dr. Bryan graduated from East Tennessee State University and was awarded her Doctor of Dental Surgery degree from the University of Tennessee College of Dentistry in 1988. She had the distinction of receiving the class award from the American Association of Oral and Maxillofacial Surgeons. She attended the General Practice Residency at the University of Tennessee Medical Center at Knoxville. This is a yearlong program for advanced training in general dentistry including oral surgery, anesthesia, implants, prosthodontics (dentures and bridgework), and managing medically compromised patients. After eight years of private practice in Kingsport, Dr. Bryan entered postgraduate school at The University of Connecticut. She received her certification in Endodontics and returned to Kingsport in 1999.
Affiliations
American Dental Association
American Association of Endodontists
Tennessee Dental Association
Tennessee Academy of Endodontists
Kingsport Dental Society
Dr. Bryan is involved with teaching in the local dental assisting programs, and encouraging students interested in all aspects of dentistry. She contributes her services to local area clinics.
Dr. Bryan is married to Bob Bryan. They are the parents of three children. Bob coaches recreational league sports. Look for our slogan "Root for Us". They participate in church activities, and in their spare time they enjoy horses, and dreaming of a garden.

---